Treemendous Tree Care is comprised of a highly educated and experienced team and have been in business for the past fifteen years. Our clients want the best in quality and safety when it comes to tree care and tree removals. Customers count on our dependability, our integrity, and our professionalism. We take great pride in our accomplishments and build on them every day.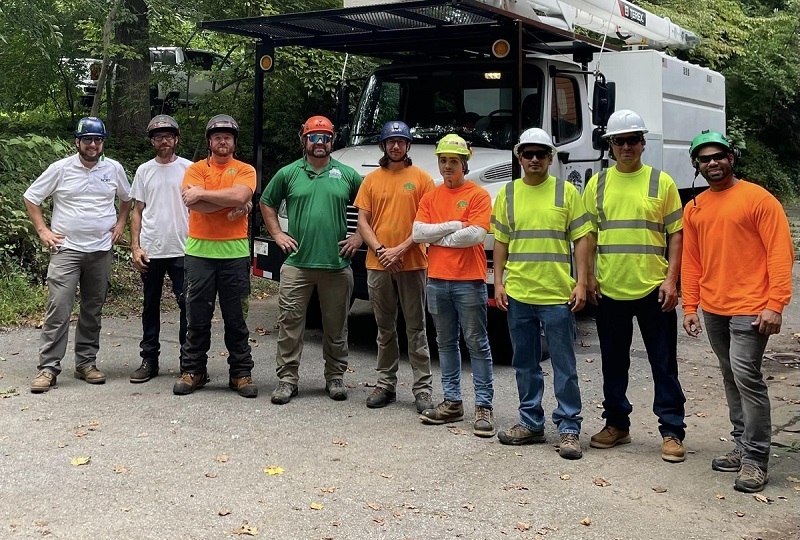 Are you intrigued by trees and forests? Have you considered becoming an arborist consultant? A career in this field can be immensely rewarding – while giving old trees a second chance at life or helping young trees grow from saplings into healthy plants, the satisfaction is incomparable.
What's more, to lend support to a tree about to break apart, or restore life back into one that's wilting away can be incredibly fulfilling. All it requires is a degree in the green industry and a motivated spirit. If you meet these criteria, we'd love to hear from you!
Working in the great outdoors and having the physical and mental requirements is a dream for many – yet for some, this can become their reality as a tree climber. Not requiring tremendous size or muscle, but rather toughness with high strength, the job calls for proper training and being able to work in high elevations – sometimes over 100 feet off the ground.
Our industry has seen encouraging new climbers, so if you have an interest in learning the art of climbing you can still pursue it! If climbing trees suits your work environment, we wanna hear from you!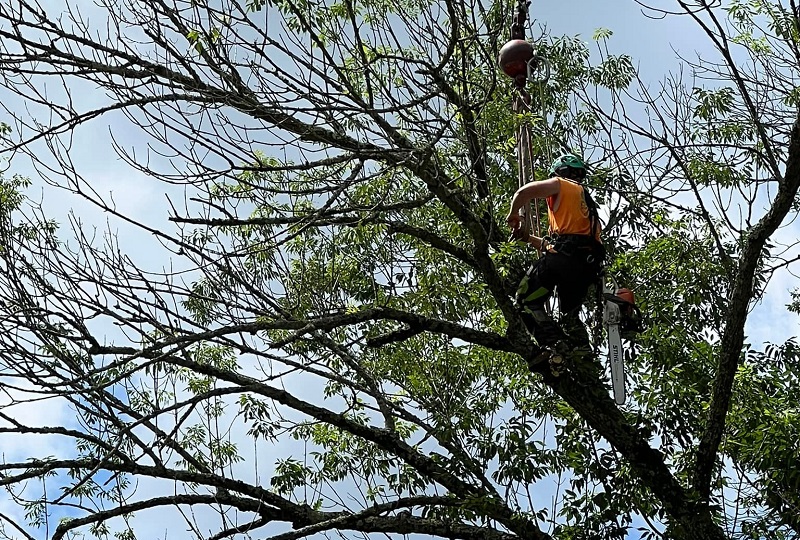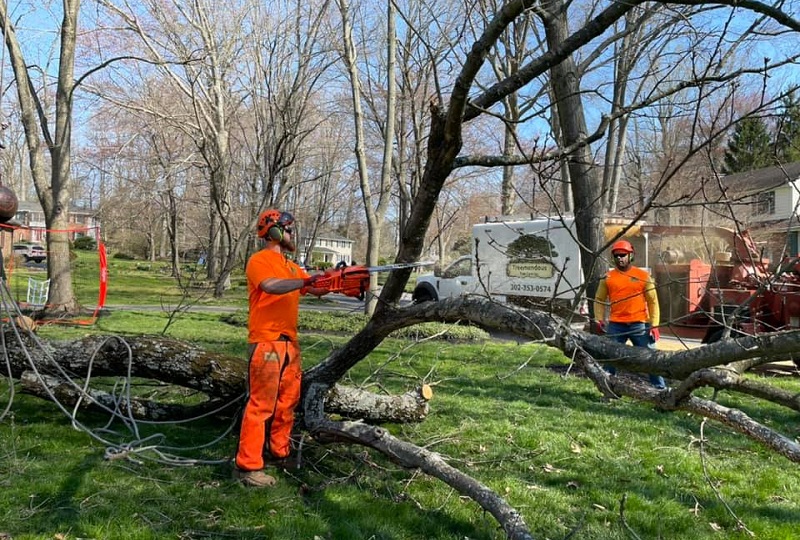 Do you have what it takes to join the exciting field of arboriculture? The ground crew is an entry-level position that could be an ideal place for you to start. It requires being willing to work outside, as well as having strong physical abilities like the capacity to move brush and logs or rake an entire yard. This is a great opportunity for people with no prior experience in the industry.
Are you feeling motivated to get your foot in the door and grow within this incredible work environment? If so, let us know! Arboriculture is packed full of potential for those who desire on-the-job learning, exploration, and success. Reap all that this profession offers when you join this powerful profession today!
Plant Health Care Specialist
Trees and shrubs are living things that need care. As a Plant Health Care Specialist, you're the detective with the skills to solve the biggest problems. Your job is to inspect for signs of disease or infestation, investigate any causes, diagnose the problem, and then decide on an ethical treatment plan.
You'll need a combination of advanced knowledge and a passion to excel. Holders of certain qualifications — such as degrees in horticulture, plant science, or arboriculture – have what it takes to join us. If you meet these criteria, your role will be dedicated to preserving natural life and keeping plant material healthy and pest-free.
You'll not only maintain our clients' landscapes but also help educate them in written reports that detail conditions on their property. And by achieving complete customer satisfaction through proactive diagnosis and prevention, you could make a real difference in the world around you. If you meet these criteria, we'd love to hear from you!