Ash trees are being killed by Emerald Ash Borers! Not only do they spread rapidly, but they are an absolutely fatal pest.
This killer insect is forcing a choice for homeowners between tree removal and pest treatment. If your yard has Ash trees, make sure you take action now.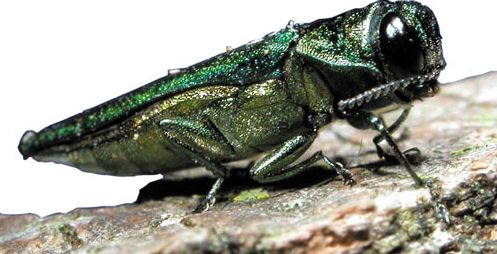 Why are Dead Ash Trees Dangerous?
There are two significant reasons why the presence of dead Ash trees on your property are unsafe:
Moisture Loss- Emerald Ash Borers prevent water and nutrients from reaching vital parts of the tree. Also, this fatal insect inherently creates thousands of exit holes on the bark. This dries out the tree and makes it brittle.
Weak Structure- The tight, straight grain of Ash wood is amazing for creating baseball bats and splitting firewood, however it is also the reason why its limbs and branches easily split apart. This creates dry, brittle trees with easily broken branches.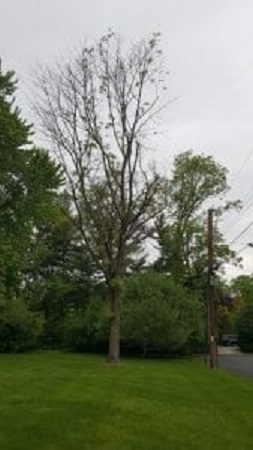 Treemendous Tree Care is the answer to all of your Tree Service needs!
Highly trained arborists available to handle any emergency