Whether you own a single tree or a whole forest, we offer a wide variety of Certified Arborist and diagnostic services. Our arborists and plant pathologists are among the most experienced, knowledgeable, and well-trained in tree problem resolution in the state.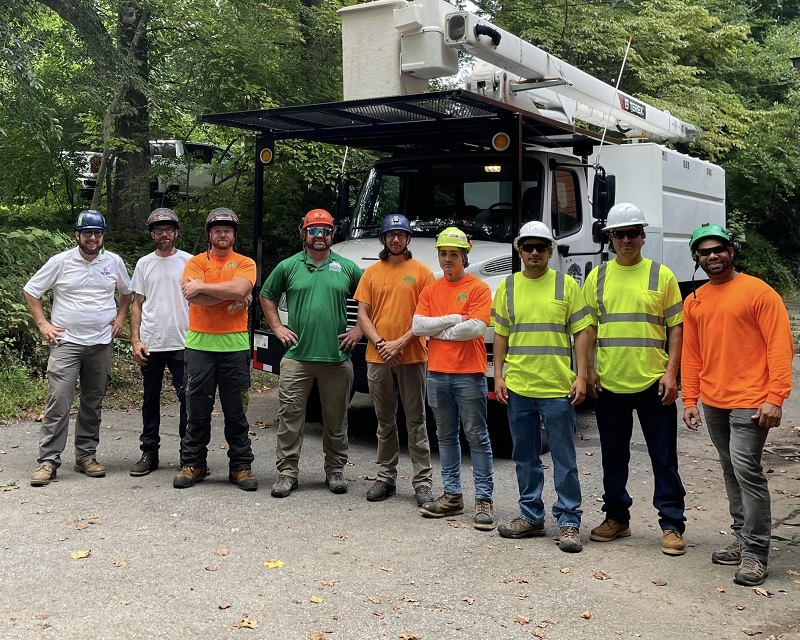 Consultation and Diagnosis
Our relationship with a new client often begins with a call regarding a problem or concern over a tree(s) in any given geographic location. These types of calls may regularly require a physical visit to the property in question for a brief consultation and inspection. Our certified arborist will inspect your trees for any visible signs of disease, insect damage, or any cultural conditions that may create a problem. Based on the inspection and our findings, we often develop a tree care plan that resolves or alleviates a problem and returns a tree to a healthy and more robust condition over time. Our arborists are certified by the International Society of Arboriculture. The founding father of Treemendous Tree Care, Mr. Gareth Peoples has been an active certified arborist in the International Society of Arboriculture – Penn-Del Chapter since 1997.
All our certified arborists have extensive formal training and many years of experience.
Tree Inspection and Management Programs
Treemendous Tree Care, Inc.'s® annual or bi-annual inspection program is a service we offer our established clients for various reasons. It pays to plan ahead for your tree's vital and optimal health, it is often difficult to keep up, and your tree's upkeep becomes more crucial as time goes by. Planning ahead gets ahead of any restrictive plant health maintenance timelines that may be missed if not scheduled in advanced, for one reason or another.
Our arborist inspection will determine if your trees are in good health and condition, or if they are in need attention immediately. In particular, our arborist will be looking for problems such as; dead or cracked branches, severely leaning trees, trunk or limb decay, insect or disease problems, weak branching habits, or long limbs with an excessive amount of end weight, and more.
Being in our inspection program offers a confidence level for our clients that their certified arborist is watching, and planning out ahead, for your best interests.